MAY 8-9, 2018

15°EDITION – 8-9 MAY 2018 – EAST END STUDIOS – MILAN – ITALY
Title
THANK YOU FOR YOUR GREAT PARTICIPATION
BUYER POINT

WILL BE BACK IN

2018
MAIN SPONSOR
Title
THANKS TO THE

I

TALIAN

BUYERS WHO VISITED

BUYER POINT 2017

:
AND SPECIAL THANKS TO THE

INTERNATIONAL

BUYERS WHO VISITED

BUYER POINT 2017

:
Title
14°EDITION: ALL THE MARKET, IN ONE DAY
BUYER POINT, which is now at its fourteenth edition, gives all companies the opportunity to meet the most important italian buyers of large-scale retail trade on a single day. The event focuses on matching buyers and companies and aims at starting business relations. The constant expansion of the event is the evidence of its successful formula.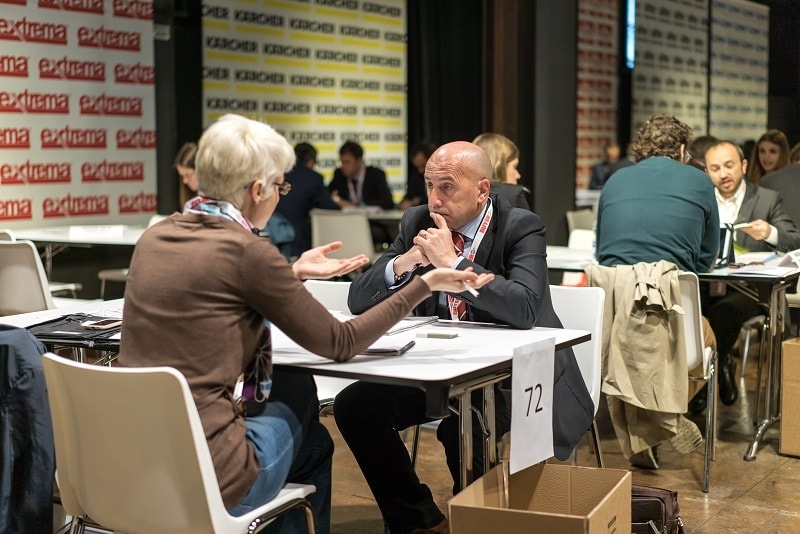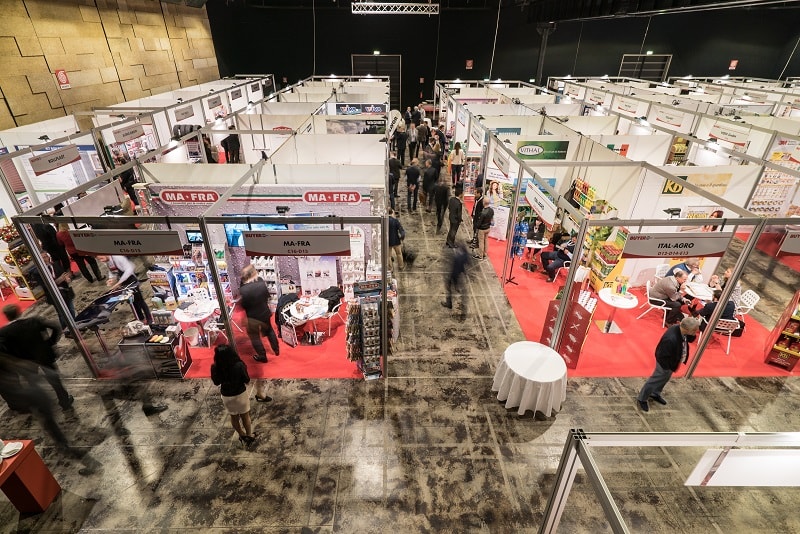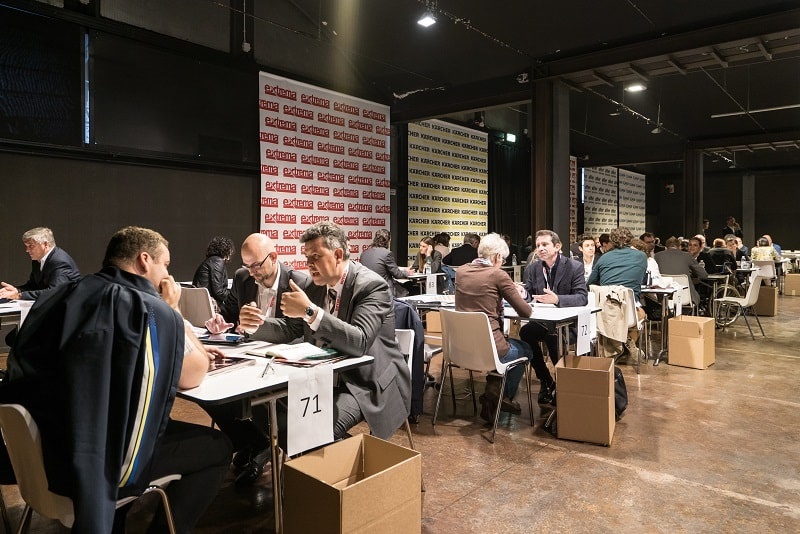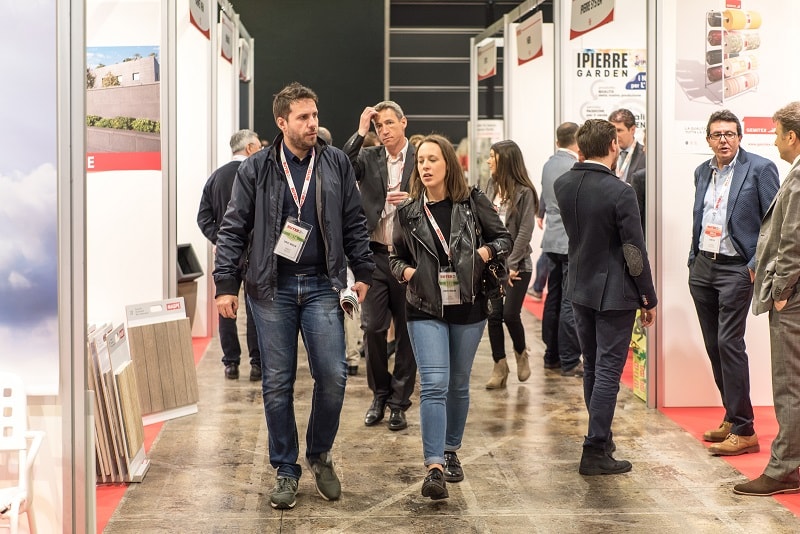 BUYER POINT does not target a single distribution channel, but tries to involve all players in the DIY-garden industry. Attending buyers work in large-scale retail trade and for brands specializing in do-it-yourself and gardening, but over the years we have expanded the participation base to hardware dealers, large-scale specialized retail trade, home furniture self-service stores, and, from 2014, also e-commerce and TV home shopping.
NOT ONLY ITALY

After dedicating 3 editions to foreign markets (BUYER POINT INTERNATIONAL, Rome 2013 and Bucarest 2015 and 2016), the event has expanded each year the participation of international buyers. A purpose also confirmed for the edition 2016.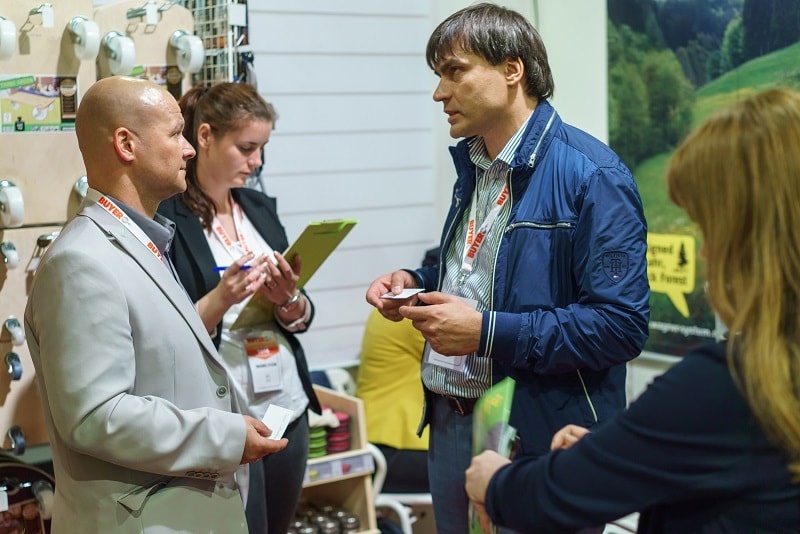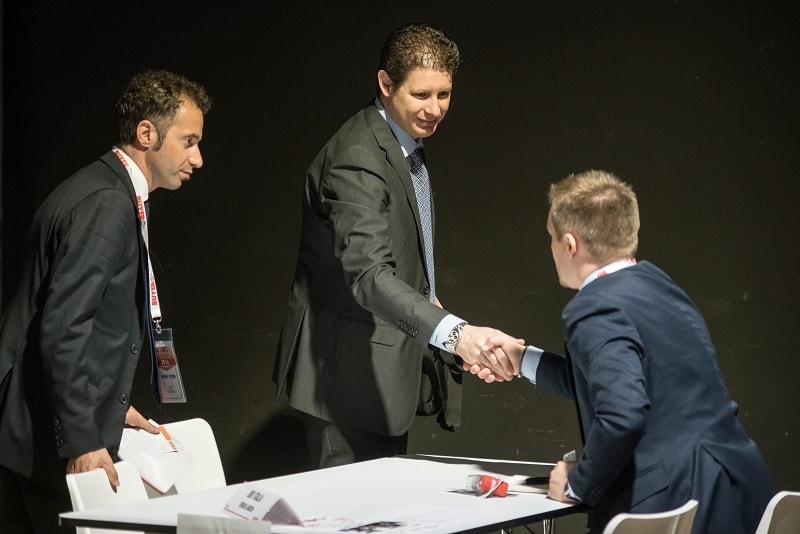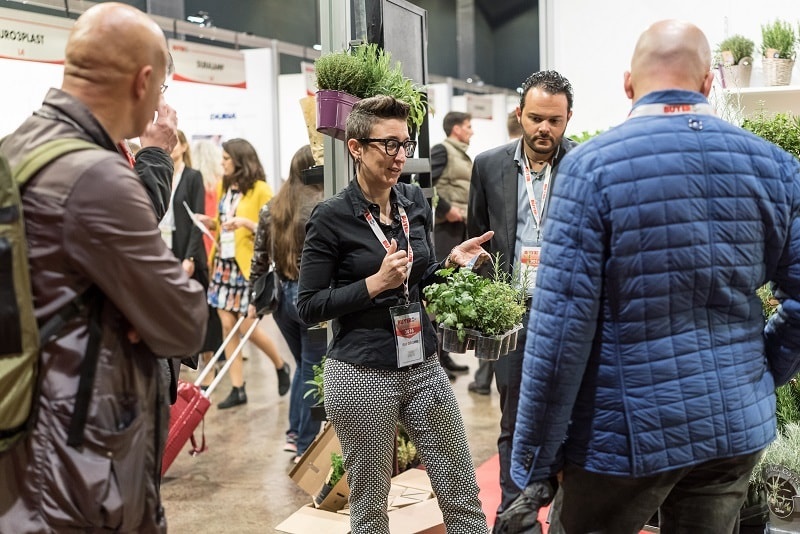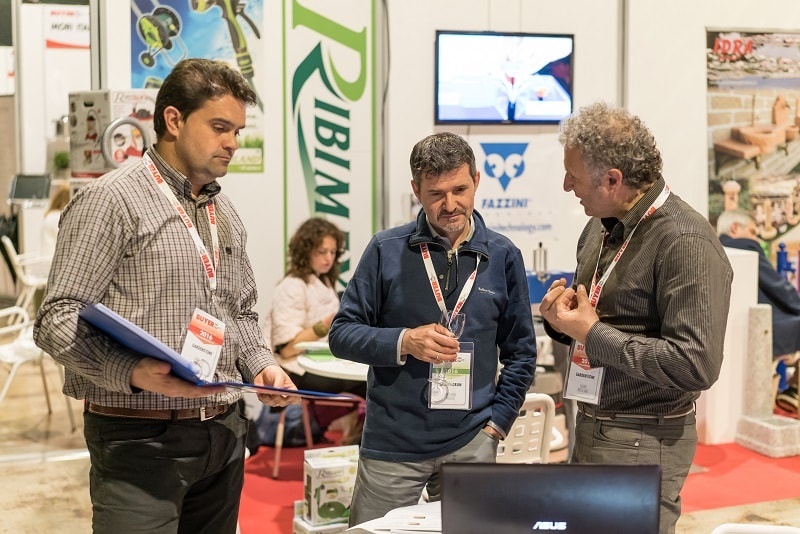 IN 14 EDITIONS WE HAVE MADE MORE THAN 6.000 ONE-TO-ONE BUSINESS MEETINGS, WITH TOP BUYERS AND INDUSTRIES SPECIALIZED IN

DIY
HOME & GARDEN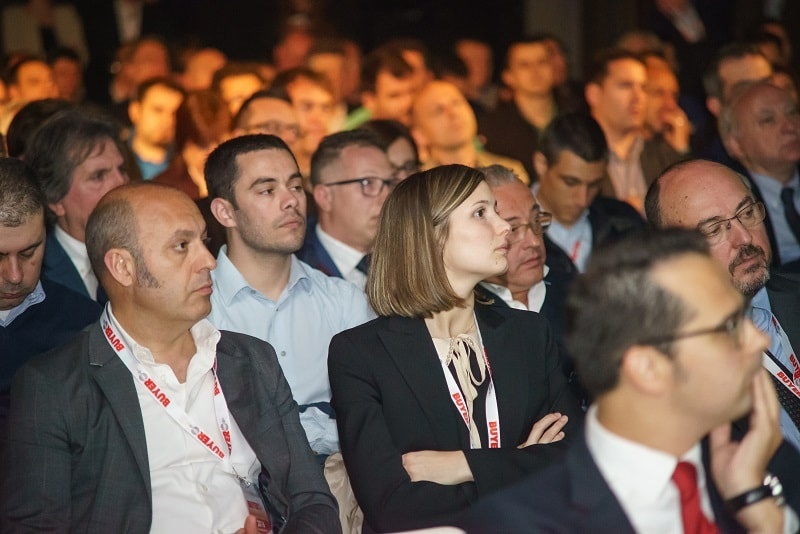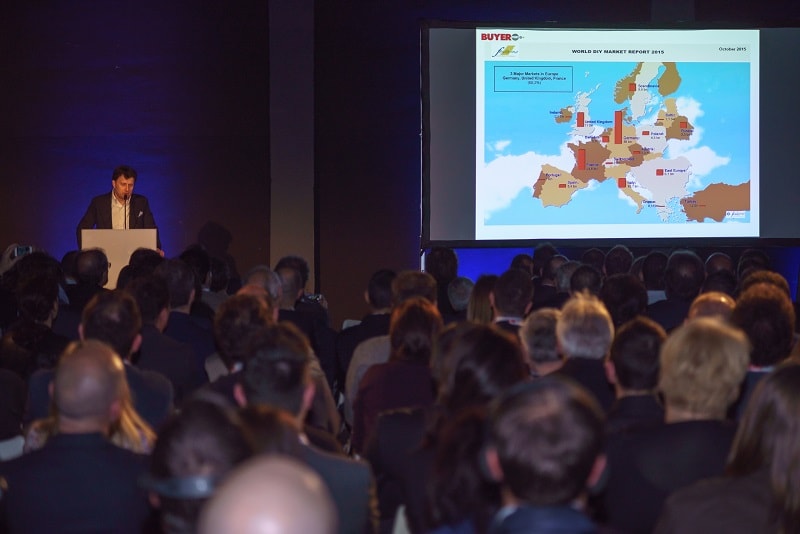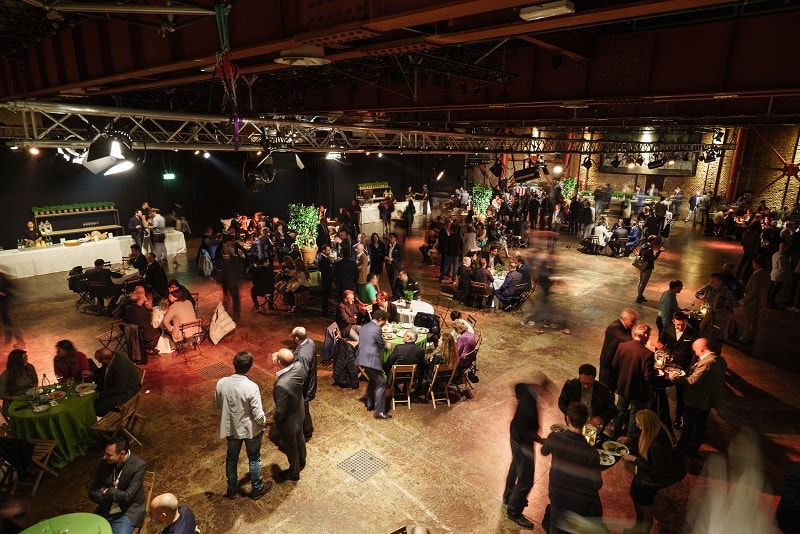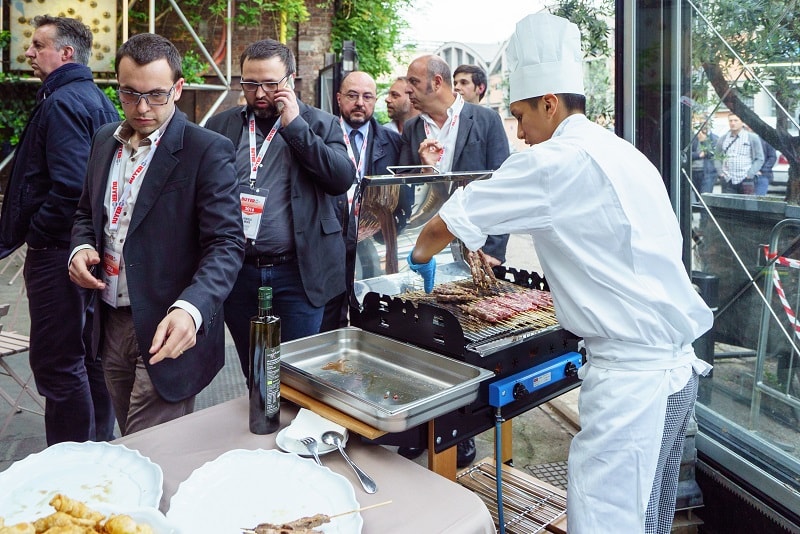 WITH THE COLLABORATION OF THE ITALIAN GROUPS:
AGRIEURO.COM – AMAZON – AP.FER – ASTORI – AUCHAN – AXEL GROUP – BOTANIC ITALIA – BRICOCENTER – BRICOFER – BRICO IO – BRICO ITALIA – BRICOLARGE – BRICOLIFE – BRICO OK – CAPALDO SPA – CARREFOUR – CDF CONSORZIO DISTRIBUTORI FERRAMENTA – CENIGOMMA – CHIEPPA – CIB ITALBRICO – COOP ITALIA – EUROCONFER – FABIO.PRO – FDT GROUP – FERRITALIA – FRASCHETTI – FRATELLI VITALE – GARDEN TEAM – GIARDINERIA – GIARDINIA – GIEFFE GROUP – GIOVANNI FERRARI – GROUPALIA – GRUPPO MADE – JUSTMOMENT.EU – LA FERRAMENTA – MACHIERALDO GUSTAVO – MALFATTI & TACCHINI – MERCATONE UNO – MONDOBRICO – OBI ITALIA – OTTIMAX – PENGO – PERAGA GARDEN CENTER – PROGRESS – QVC – RISPARMIO CASA – SELF – THORMAX – TUTTOGIARDINO – UTILITY – VIANELLO ERNESTO – VIGLIETTA GROUP – TUTTOGIARDINO – WORKSHOP
AND THE PARTICIPATION OF THE INTERNATIONAL GROUPS:
ALTEX (ROMANIA) – ARABESQUE (ROMANIA) – AUCHAN (ROMANIA) – BAUCENTER (RUSSIA) – BAUMAX (AUSTRIA) – BRICO DEPOT (ROMANIA) – BRICOKING (SPAIN) – CARREFOUR ROMANIA – CORA (ROMANIA) – DAAS (ROMANIA) – DESAMAIS (FRANCE) – DOMO (ROMANIA) – EMAG (ROMANIA) – EVOMAG (ROMANIA) – FLORA (CROATIA) – GARDENPEDIA (ROMANIA) – GRANARIUM (CROATIA) – GROUPE ADEO (FRANCE) – GUTTA (ROMANIA) – HOME RETAIL (UNITED KINGDOM) – HOMEBASE (UNITED KINGDOM) – HONEST (ROMANIA) – HORNBACH (GERMANY) – LEROY MERLIN ROMANIA – MEDIA GALAXY (ROMANIA) – MENATWORK (ROMANIA) – METRO ROMANIA – MOBEXPERT (ROMANIA) – MORAMI (ROMANIA) – MR BRICOLAGE (FRANCE) – NEA KAISA (ROMANIA) – NOD (ROMANIA) – NOMI (POLAND) – OBI (GERMANY) – OMER GARD (ISRAEL) – PRAKTIKER BULGARIA – PRAKTIKER ROMANIA – PROFELIS (ROMANIA) – PROGREEN (ROMANIA) – QUICK MOBILE (ROMANIA) – RENANIA (ROMANIA) – ROMSTAL (ROMANIA) – SELGROS (ROMANIA) – SENTOSA (ROMANIA) – SOMOGY ELECTRONICS (ROMANIA) – STROY (RUSSIA) – TVOY DOM (RUSSIA) – VELETEX (MONTENEGRO) – VIVRE.RO (ROMANIA) – WILCO (USA) – WOODY'S (IRELAND)
MAIN SPONSORS
Title
INSTITUTIONAL

SPONSORS
Title
MEDIA PARTNERS: