MAY 8-9, 2018

15°EDITION – 8-9 MAY 2018 – EAST END STUDIOS – MILAN – ITALY
MAIN SPONSOR
Title
THE ITALIAN MARKETPLACE OF BRICO-HOME-GARDEN

BUYER POINT, is a unique event on the Italian DIY, home and garden scene that has come up with an unprecedented way of building together supply and demand. The hub of BUYER POINT is the Meeting Area where all of the Top Buyers can have a rapid stream of short 15-minute one-to-one meetings with potential suppliers that they have selected in advance online.
The purpose is to promote, in a single day, more than 800 one-to-one business meetings between Buyers and Suppliers.
Now reached the 15th edition, BUYER POINT has become an international event: 90 foreign retailers took part in 2017 edition.
The complex organisation of BUYER POINT is managed using a software specifically created for the companies who can present their offers to all the Buyers which will select the ones that they would like to meet. Buyers have the opportunity to consult online PDF catalogues, videos and technical data sheets.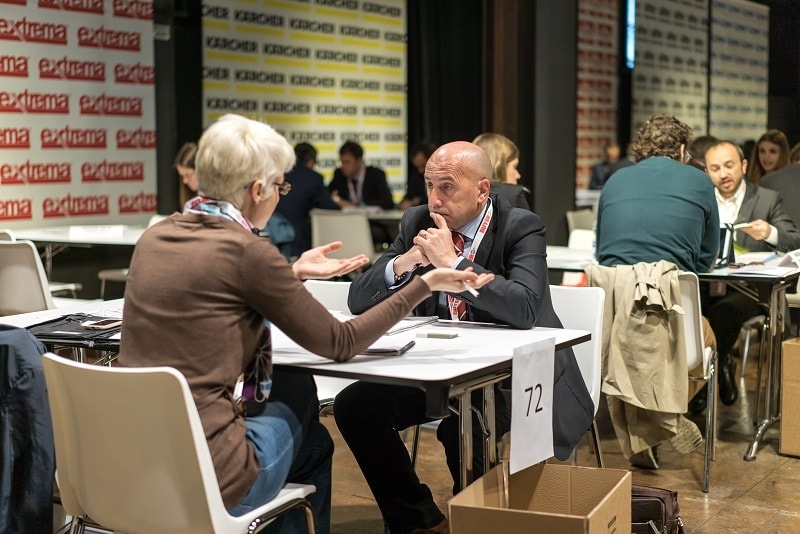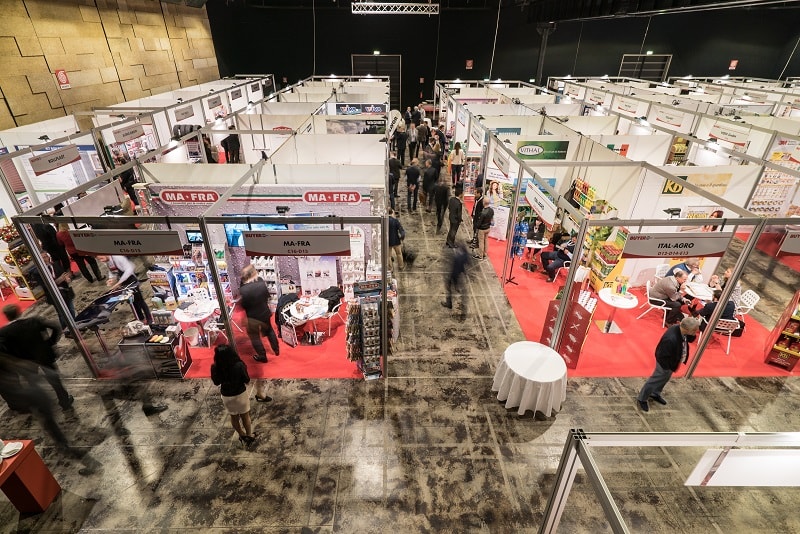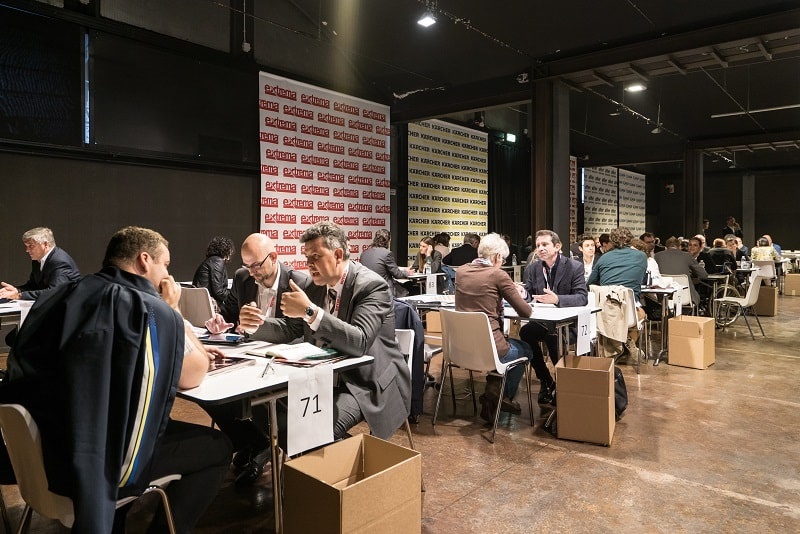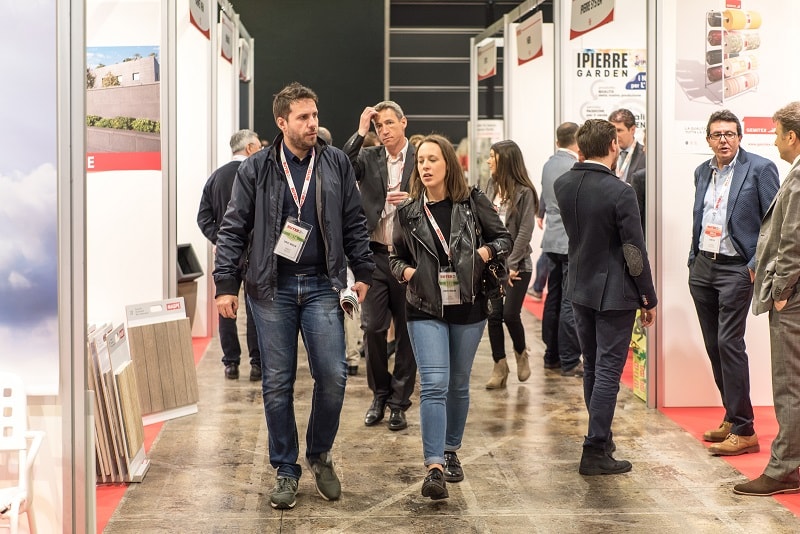 HOW TO GET A MEETING WITH BUYERS
All companies have the opportunity to request the meetings for free and take part in the speed-date with Buyers.
From February 1 to March 31, all manufacturers will be able to register them at www.buyerpoint.it and request meetings with Buyers.
In April only the Buyers will be able to select the companies that they would like to meet during the event on May 9.
By the end of April the selected companies will receive the confirmation and an official invitation to get into the Meeting Area for the time necessary to make the fixed meetings.
HOW TO TAKE PART
The entrance to BUYER POINT is free and reserved to Buyers: DIY retail distribution, large-scale distribution, whole salers, hardware shops and multi-specialized, garden centers, agricenters, agriculturals and e-commerce.
Companies who will receive meeting confirmation from Buyers will receive a free invitation by the end of April: however they will not have the access to the EXHIBITION AREA that is reserved to Buyers and Exhibitors.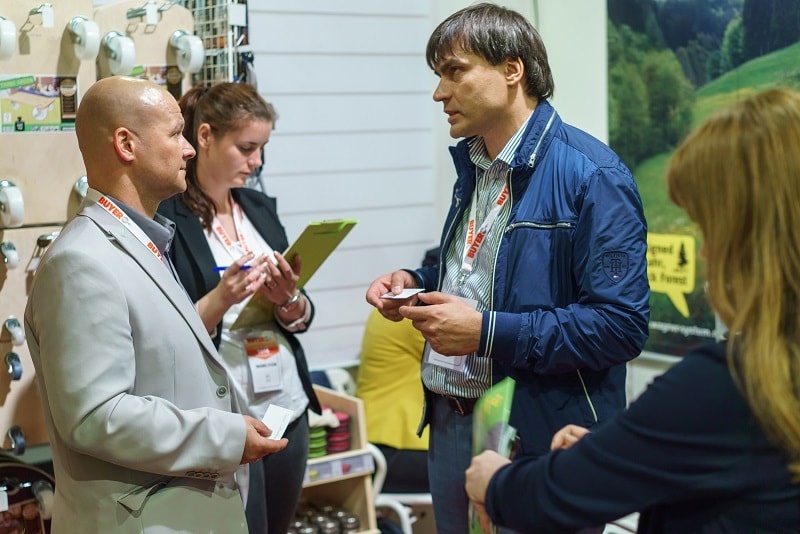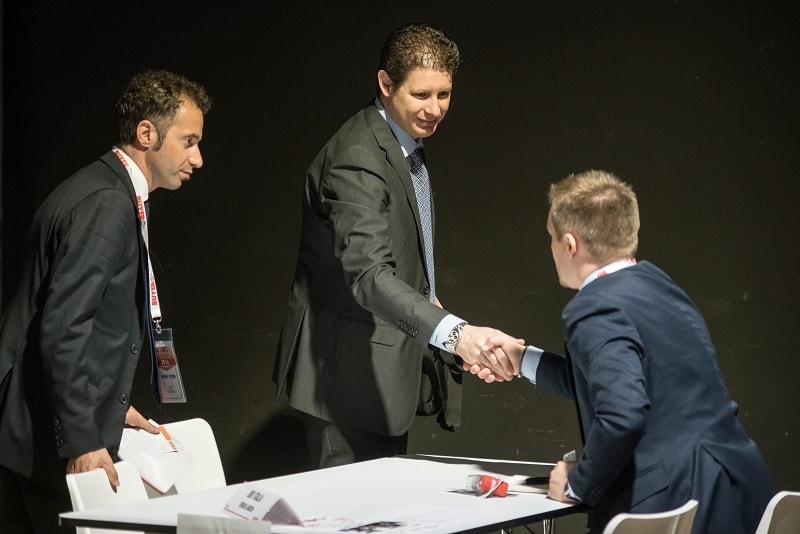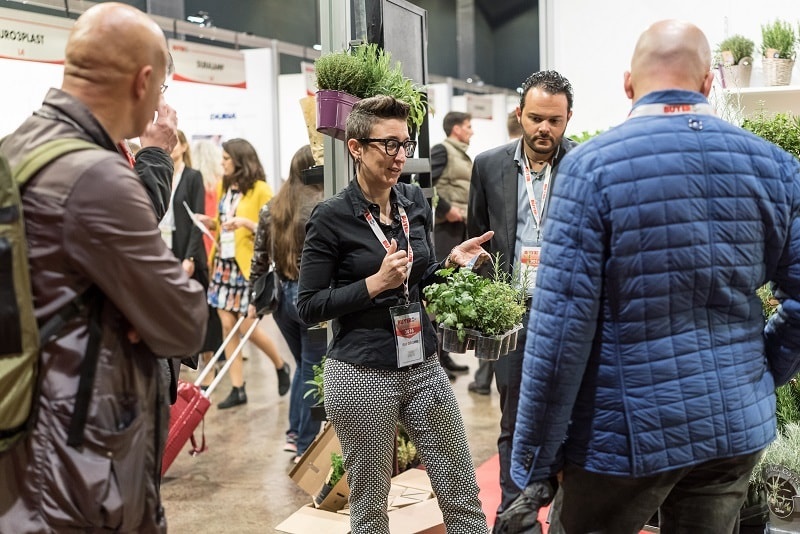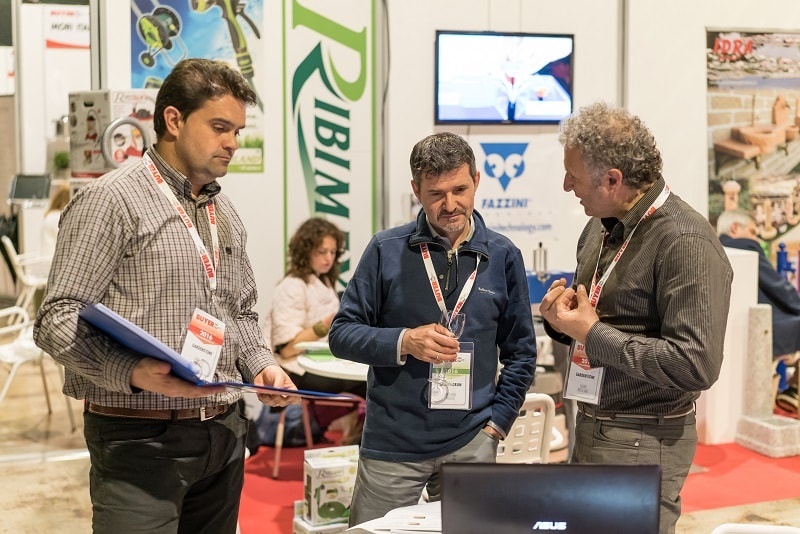 HOW TO PARTICIPATE IN 3 STEPS
until the 31st of MARCH
SIGN UP
From early February until the 31st of March every company can request the meetings with Buyers by completing an application form online.
There's also the opportunity to attach catalogues and videos to show your offer to Buyers in the best way.
Registration is free.
In APRIL
CHECK
In April, Buyers will select online the companies they would like to meet and you can verify If you have received any confirmation.
If so, you can take part in BUYER POINT and meet with Buyers who have selected you.
The participation at the meetings is free.
9 MAY 2018
PARTICIPATE!
We are delighted to welcome you to BUYER POINT 2018: the most intense day's work for the Italian DIY, home and garden world!
The entrance is free, as well as the Free Lunch and the Open Bars.
IN 15TH EDITIONS WE HAVE MADE MORE THAN 6.000 ONE-TO-ONE BUSINESS MEETINGS, WITH TOP BUYERS AND INDUSTRIES SPECIALIZED IN

DIY
HOME & GARDEN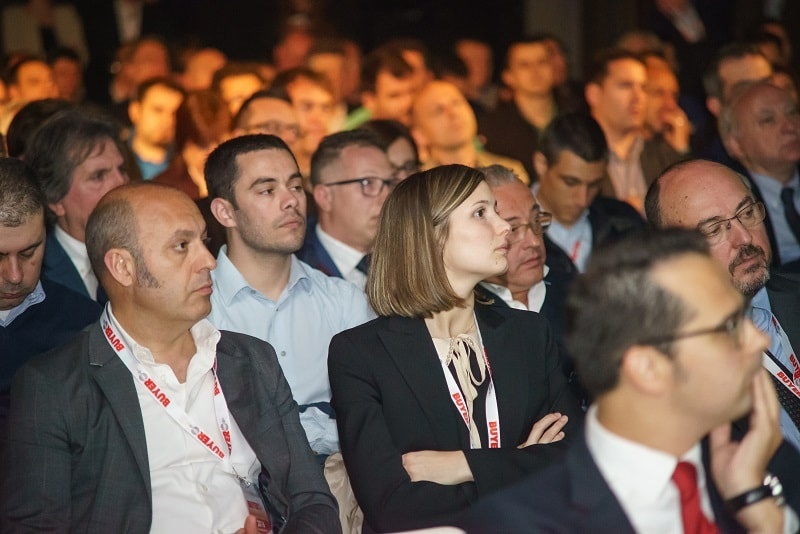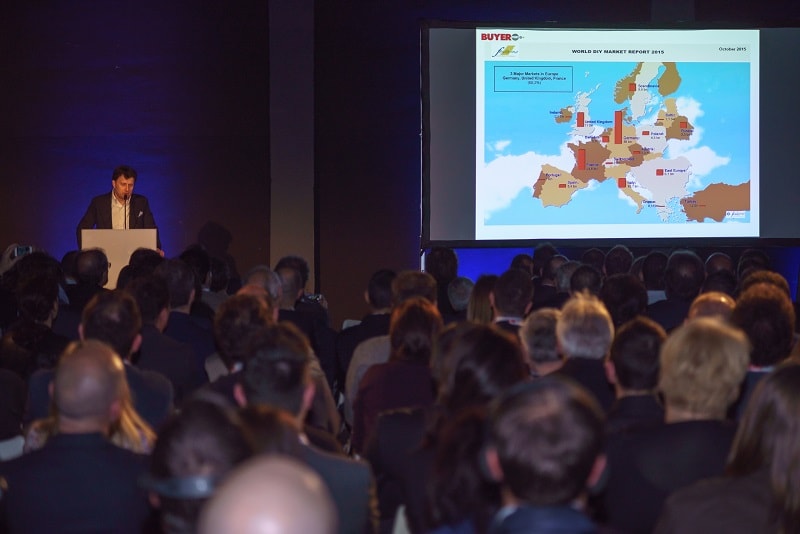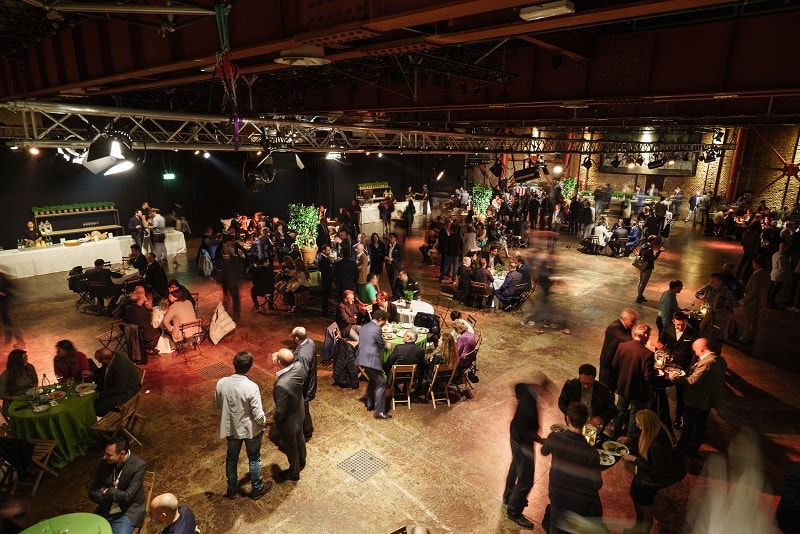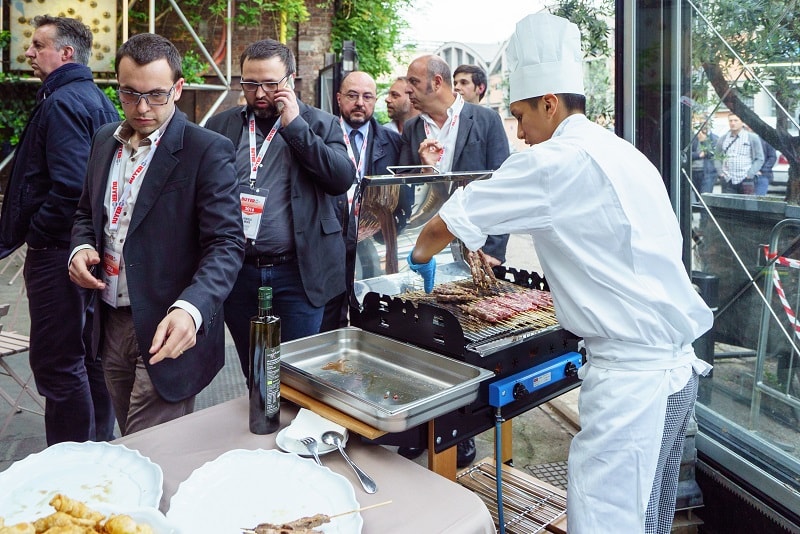 THE ITALIAN GROUPS WHO HAVE PARTICIPATED IN 2017 EDITION:
AGRIEURO.COM – AMAZON – AP.FER – ASTORI – AUCHAN – AXEL GROUP – BOTANIC ITALIA – BRICOCENTER – BRICOFER – BRICO IO – BRICO ITALIA – BRICOLARGE – BRICOLIFE – BRICO OK – CAPALDO SPA – CARREFOUR – CDF CONSORZIO DISTRIBUTORI FERRAMENTA – CENIGOMMA – CHIEPPA – CIB ITALBRICO – COOP ITALIA – EUROCONFER – FABIO.PRO – FDT GROUP – FERRITALIA – FRASCHETTI – FRATELLI VITALE – GARDEN TEAM – GIARDINERIA – GIARDINIA – GIEFFE GROUP – GIOVANNI FERRARI – GROUPALIA – GRUPPO MADE – JUSTMOMENT.EU – LA FERRAMENTA – MACHIERALDO GUSTAVO – MALFATTI & TACCHINI – MERCATONE UNO – MONDOBRICO – OBI ITALIA – OTTIMAX – PENGO – PERAGA GARDEN CENTER – PROGRESS – QVC – RISPARMIO CASA – SELF – THORMAX – TUTTOGIARDINO – UTILITY – VIANELLO ERNESTO – VIGLIETTA GROUP – TUTTOGIARDINO – WORKSHOP
AND T

HE INTERNATIONAL GROUPS WHO HAVE PARTECIPATED IN 2017 EDITION:
ALTEX (ROMANIA) – ARABESQUE (ROMANIA) – AUCHAN (ROMANIA) – BAUCENTER (RUSSIA) – BAUMAX (AUSTRIA) – BRICO DEPOT (ROMANIA) – BRICOKING (SPAIN) – CARREFOUR ROMANIA – CORA (ROMANIA) – DAAS (ROMANIA) – DESAMAIS (FRANCE) – DOMO (ROMANIA) – EMAG (ROMANIA) – EVOMAG (ROMANIA) – FLORA (CROATIA) – GARDENPEDIA (ROMANIA) – GRANARIUM (CROATIA) – GROUPE ADEO (FRANCE) – GUTTA (ROMANIA) – HOME RETAIL (UNITED KINGDOM) – HOMEBASE (UNITED KINGDOM) – HONEST (ROMANIA) – HORNBACH (GERMANY) – LEROY MERLIN ROMANIA – MEDIA GALAXY (ROMANIA) – MENATWORK (ROMANIA) – METRO ROMANIA – MOBEXPERT (ROMANIA) – MORAMI (ROMANIA) – MR BRICOLAGE (FRANCE) – NEA KAISA (ROMANIA) – NOD (ROMANIA) – NOMI (POLAND) – OBI (GERMANY) – OMER GARD (ISRAEL) – PRAKTIKER BULGARIA – PRAKTIKER ROMANIA – PROFELIS (ROMANIA) – PROGREEN (ROMANIA) – QUICK MOBILE (ROMANIA) – RENANIA (ROMANIA) – ROMSTAL (ROMANIA) – SELGROS (ROMANIA) – SENTOSA (ROMANIA) – SOMOGY ELECTRONICS (ROMANIA) – STROY (RUSSIA) – TVOY DOM (RUSSIA) – VELETEX (MONTENEGRO) – VIVRE.RO (ROMANIA) – WILCO (USA) – WOODY'S (IRELAND)
MAIN SPONSORS
Title
INSTITUTIONAL

SPONSORS
Title
MEDIA PARTNERS: